Demographics
The REASONS to partner with GEM RACING!
17 of top 20 attended sporting events in USA are NASCAR races!
300,000 at Indianapolis! 220,000 at Texas! 170,000 at BRISTOL! 180,000 at Lowe's Motor Speedway!, Charlotte, NC
* NASCAR has a fan base of nearly 75 million in the United States!
* On the average, a NASCAR fan will watch 18 races on T.V. each season!
* NASCAR is outpacing all other sports in growth of PAID attendance!
* 72% of race fans are more likely to buy a product that is associated with NASCAR!
Effective way to reach the consumer!
POWERGUM RACING... got WRIGLEY'S attention for the Phoenix, Arizona based company of GUM-TECH INTERNATIONAL. After only a handful of races... WRIGLEY'S purchased GUM-TECH and all of it's assets!
The Coach, Jerry Glanville and the #81 Powergum Racing Team! With Coach as the spokesperson of GUM-TECH's high energy POWERGUM... the fans were going crazy for it!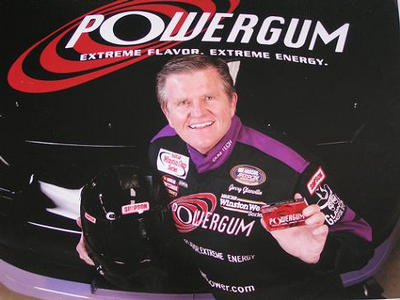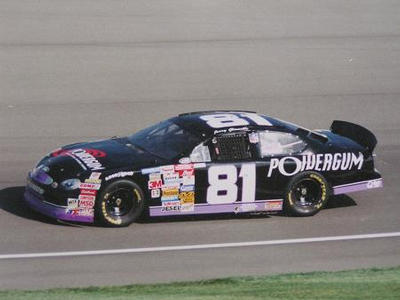 1 in 5 NASCAR fans have income of 75,000 dollars or greater!
* 74 % of NASCAR fans own their homes!
* 74 % of NASCAR fans own 2 or more automobiles!
* 80 % of NASCAR fans carry a major credit card!
* 91 % of NASCAR fans are HIGH SCHOOL GRADUATES!
* 75 % of NASCAR fans have some college education or are college grads!
ARE YOU READY FOR AN EXCITING MARKETING STRATEGY?
When you partner with GEM RACING... EXCITEMENT, ENERGY, EXPOSURE will be abundant as the NASCAR TEAM of GLANVILLE Entertainment / Marketing and Motorsports Racing takes to the high banked oval tracks all across the United States of America promoting your BRAND!
Call Benny Sims - 336-978-0773